October 2023 was a very busy month for the EO AFRICA R&D Facility. We delivered two face-to-face courses in parallel in Kigali and Dar es Salaam as part of our Capacity Development program through the EO AFRICA Space Academy.
---
Mahdi Farganhi and Serkan Girgin from the University of Twente (ITC) conducted a course on "Cloud Computing and Algorithms for EO Analyses" at the Digital Transformation Center Rwanda in Kigali. The course hosted 19 participants from different organisations and countries, all united by the eagerness to learn how to exploit cloud computing for processing vast amounts of EO data.
"… Throughout the five dynamic days, the sessions buzzed with energy and engagement, as everyone actively discussed their unique needs and goals…" commented Mahdi Farnaghi, adding: "the sense of community that emerged truly set this experience apart – it transcended mere learning and teaching, fostering lively dialogues about future collaborations, this course wasn't just an educational endeavour; it was a thriving hub of ideas and partnership…"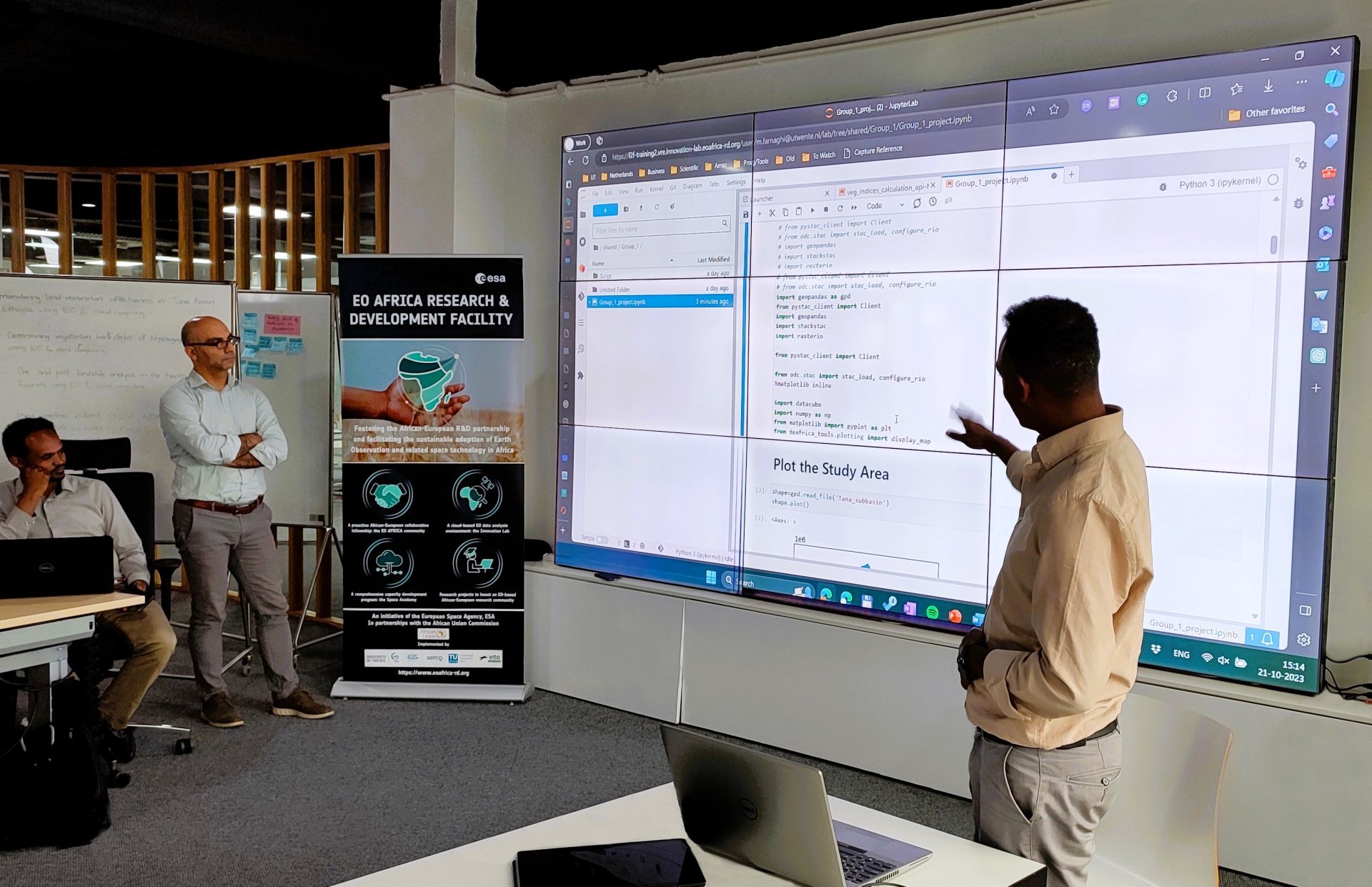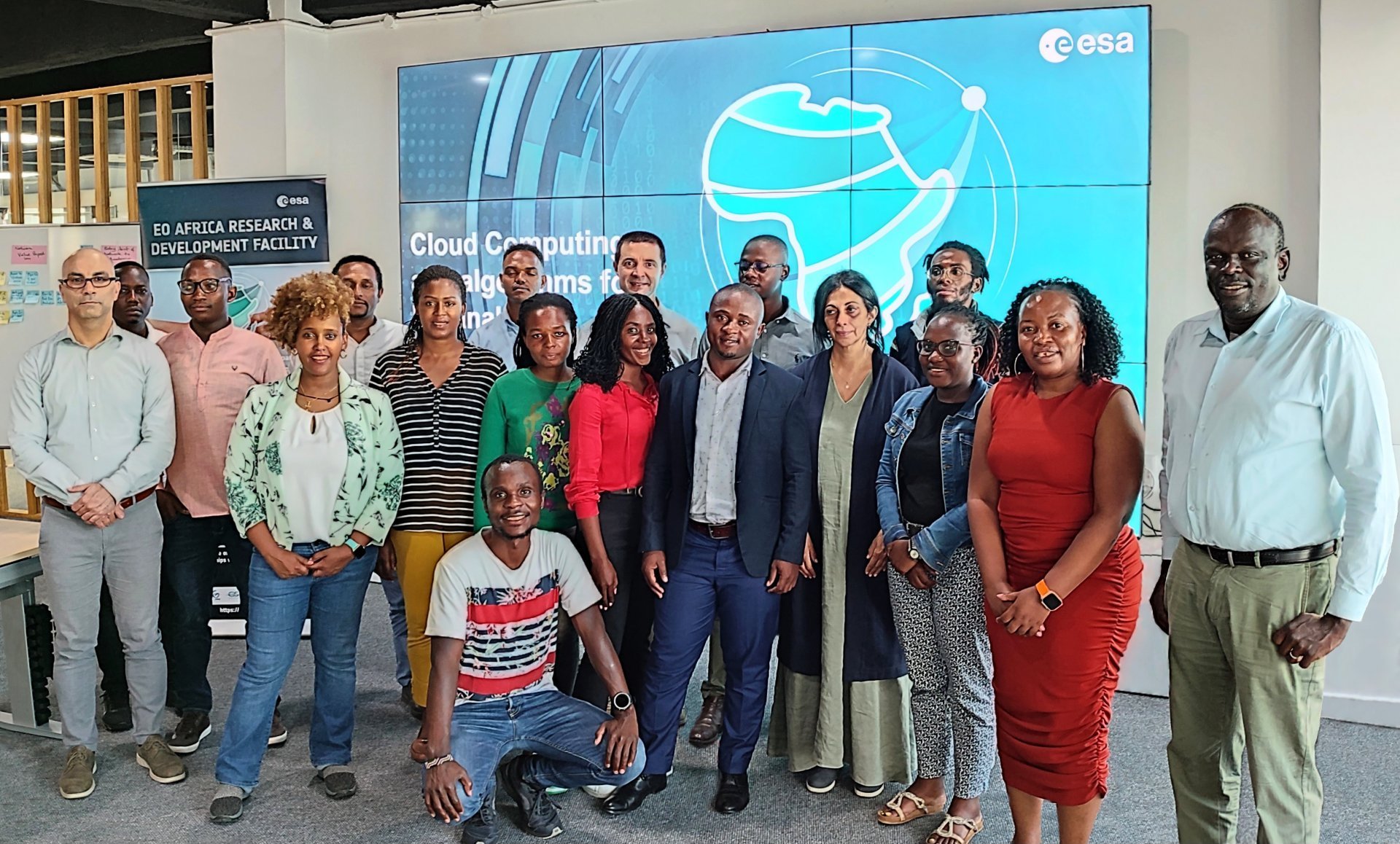 ---
During the same week, the campus of the University of Dar es Salaam in Tanzania hosted the course "Soil Moisture and Inland Water Monitoring with Satellite Radar" delivered by Paul Vermunt and Roelof Rietbroek also from the University of Twente (ITC). This course was part of the WaterNet Summer School that took place from the 9th to the 23rd of October, with the attendance of postgraduate students from the host university and universities in the region.
"The University of Dar es Salaam warmly welcomed us. I was delighted with the active participation of the students." (Paul Vermunt).
"It was good to see that they shared their joy but also the challenges they were facing. For a teacher, these are crucial signals, allowing you to better tune into the audience's needs and make them learn more effectively." (Roelof Rietbroek)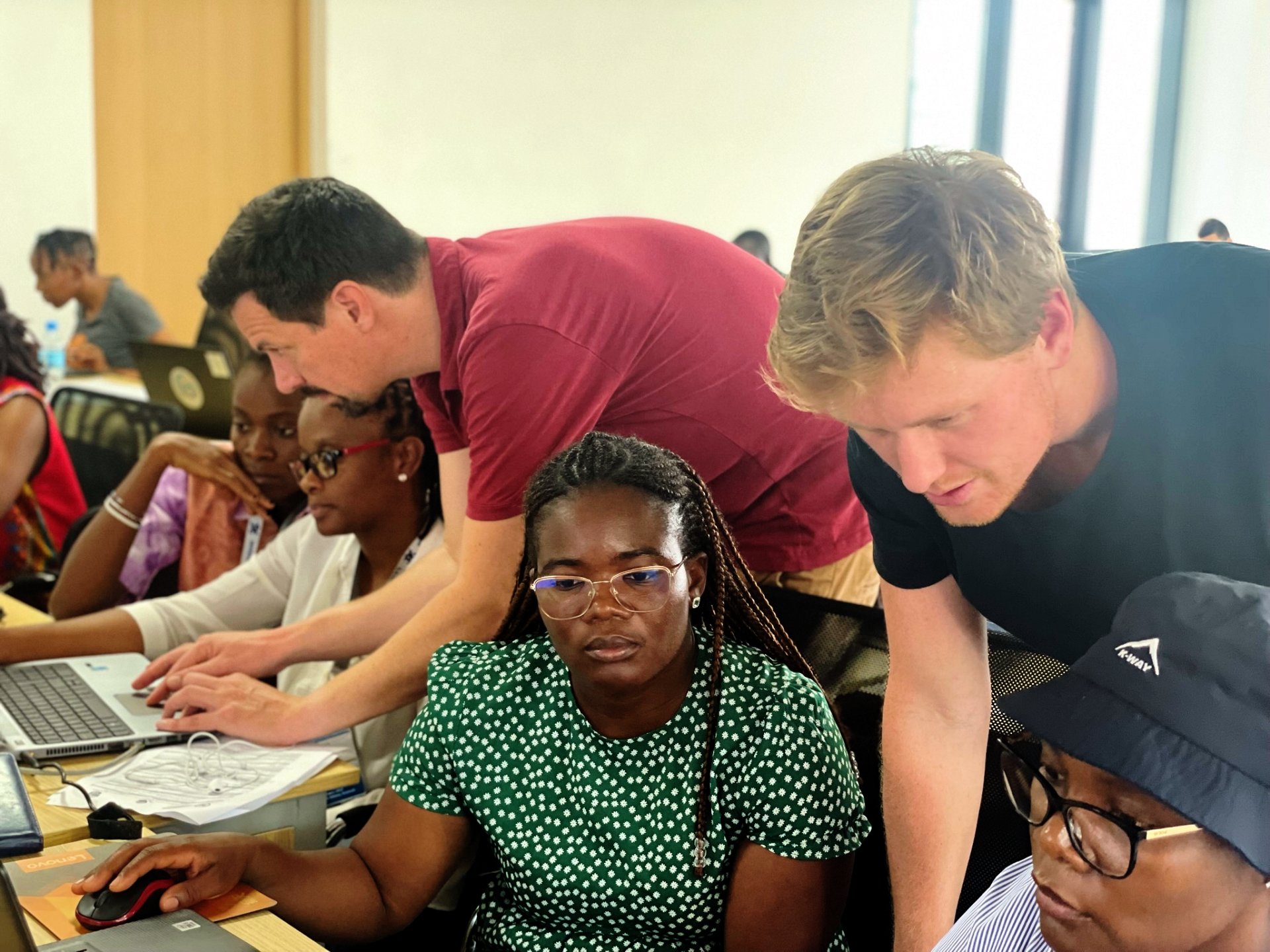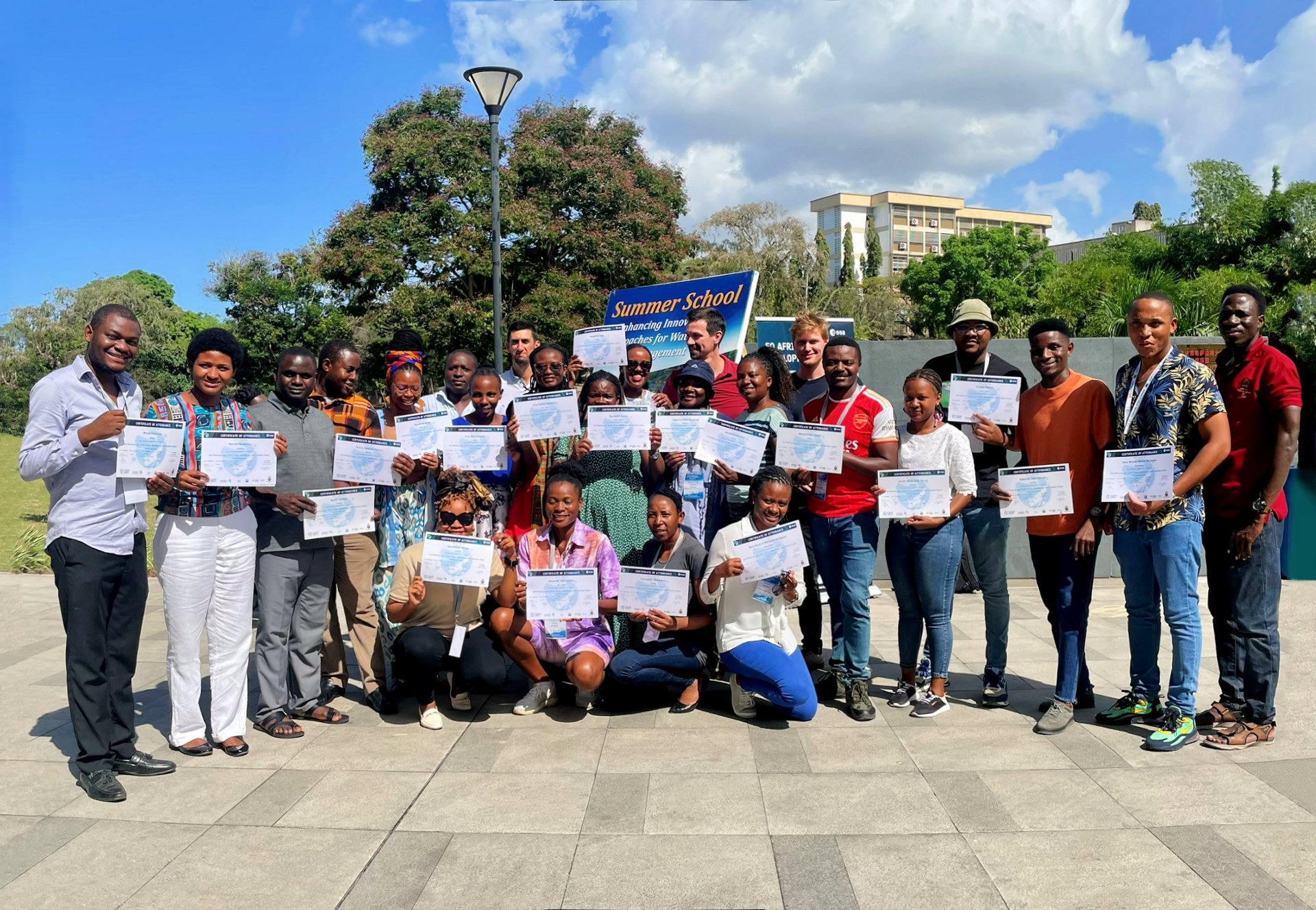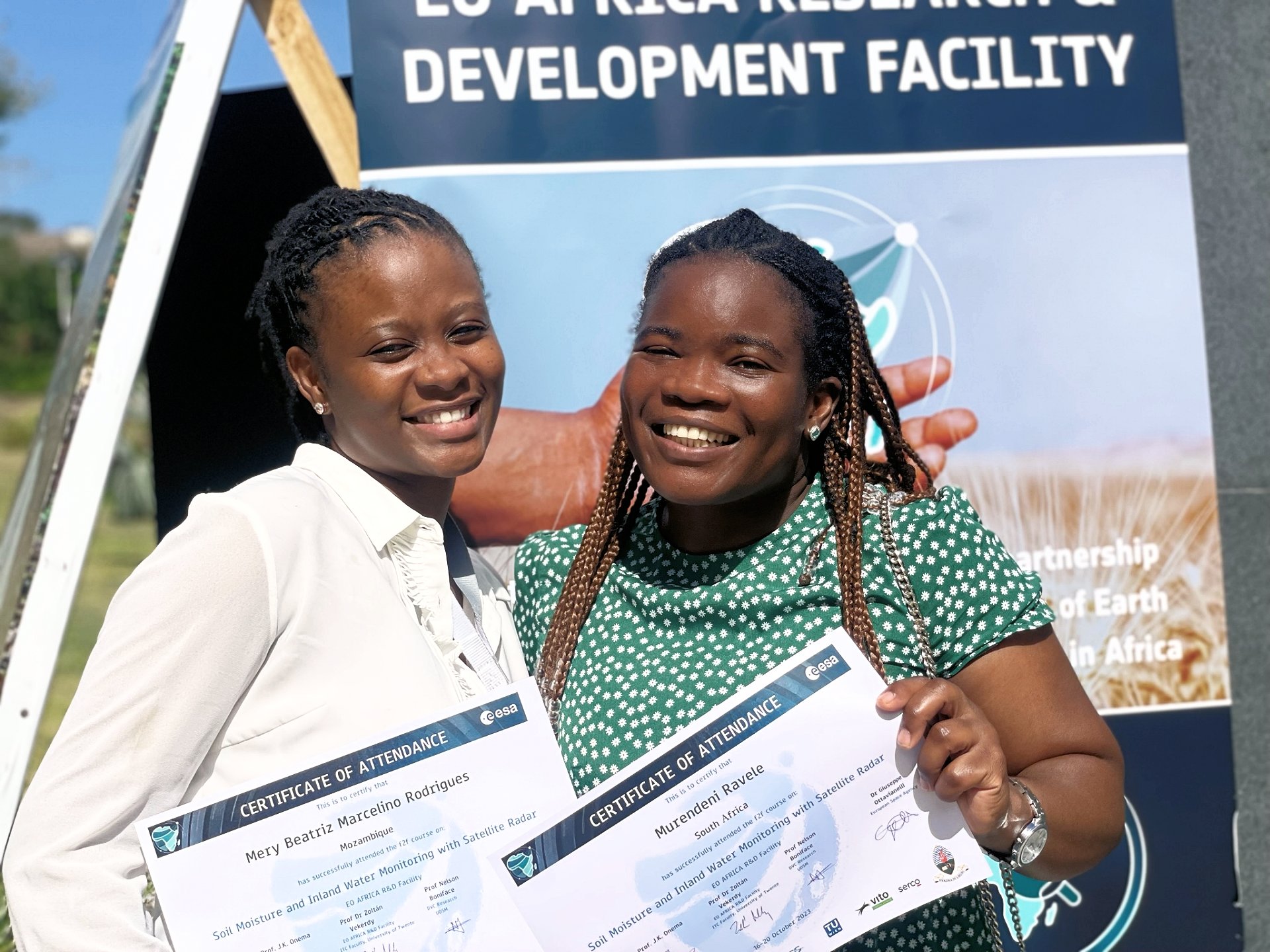 ---
After the conclusion of the course in Dar es Salaam, the whole group headed to Zanzibar, where they attended the WaterNet Annual Symposium. During this event, Arno van Lieshout, on behalf of the EO AFRICA R&D Facility, presented an overview of our activities during the Session Water, Land, Energy and Agriculture.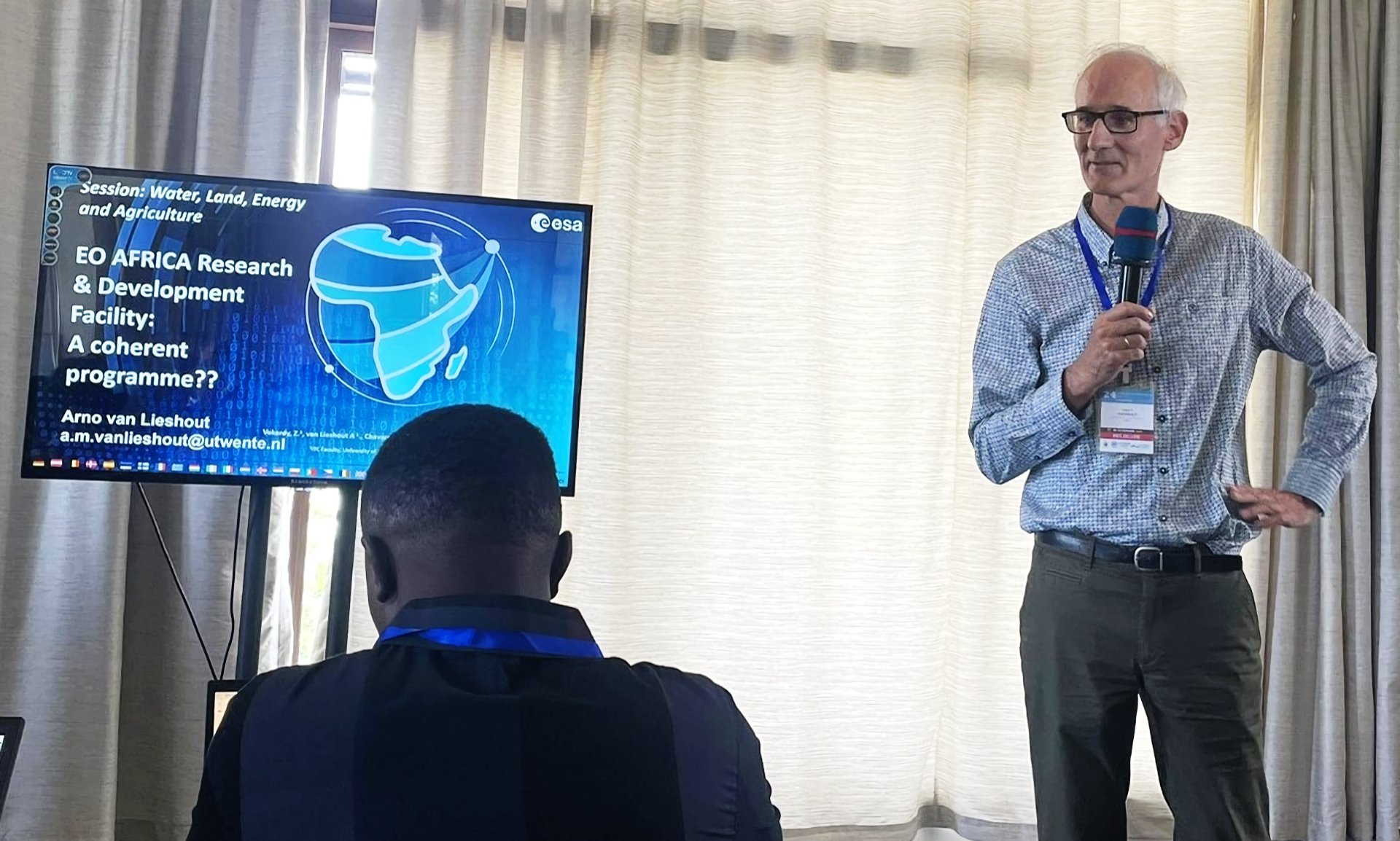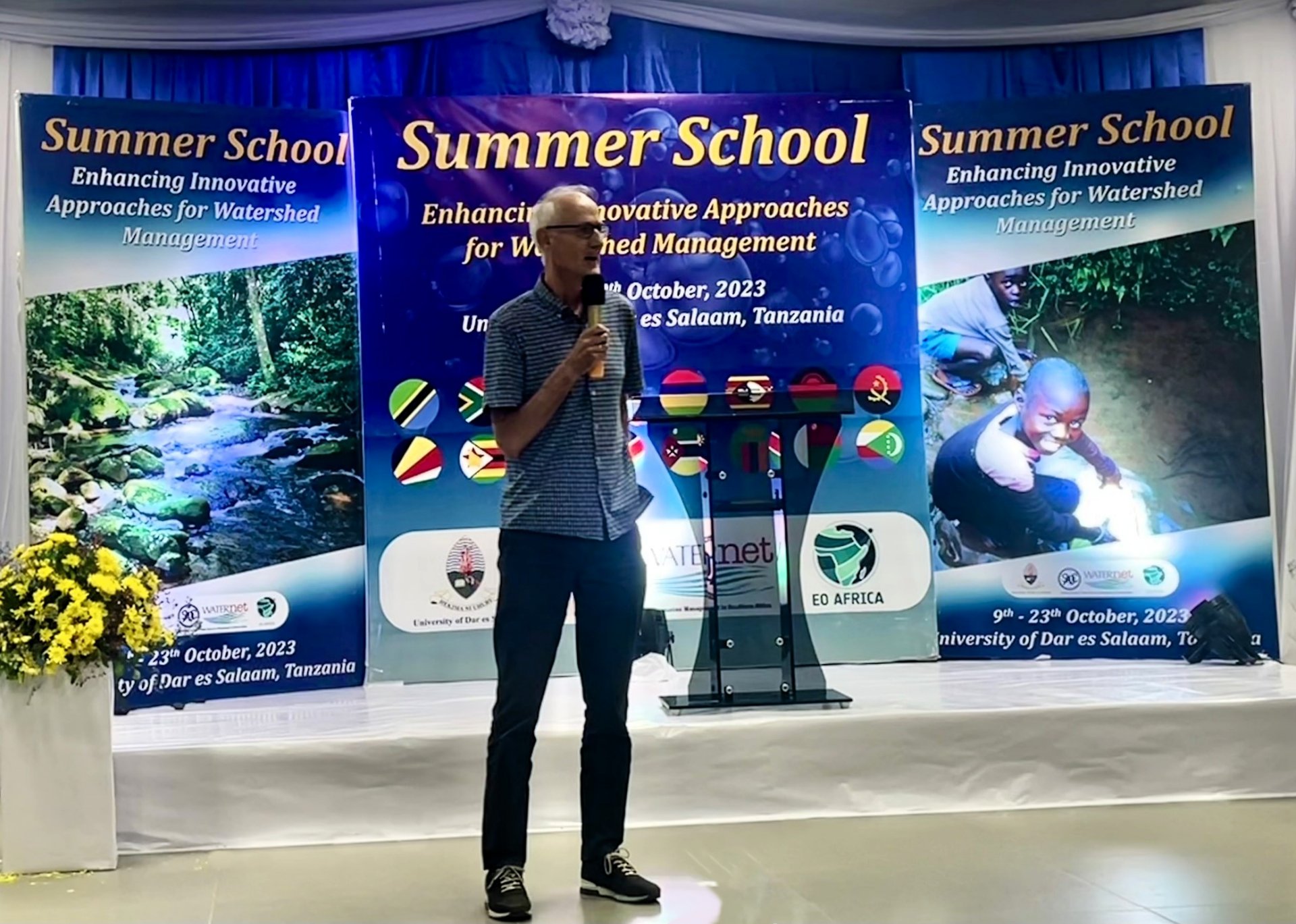 Activities EO AFRICA R&D – October 2023